1985 - 2022
A History of Just Desserts
1985 - The early days
Just Desserts Yorkshire started life within in the four walls of Salt's Mill, Shipley, West Yorkshire. Built in 1853 by Sir Titus Salt, Salt's Mill was the home to major textile manufacturing – seeing it's fine cloths and fabrics shipped around the world. Now the home to David Hockney's art collection and the birthplace of Just Desserts Yorkshire, Salt's Mill was the foundation of what Just Desserts Yorkshire was about to become. 
In a small unit set on the production mill floor, Just Desserts Yorkshire, and its team of two set to work creating Fudge Cakes and Pecan Pies for four local tea rooms in the area. Four become five, five became six and soon enough the demand for the taste of Just Desserts spread throughout West Yorkshire. 
As the demand grew so did the facilities, bakery equipment, and of course the range. An irresistible range of individual tarts were put into production along with a fine selection of traditional afternoon tea sponge cakes.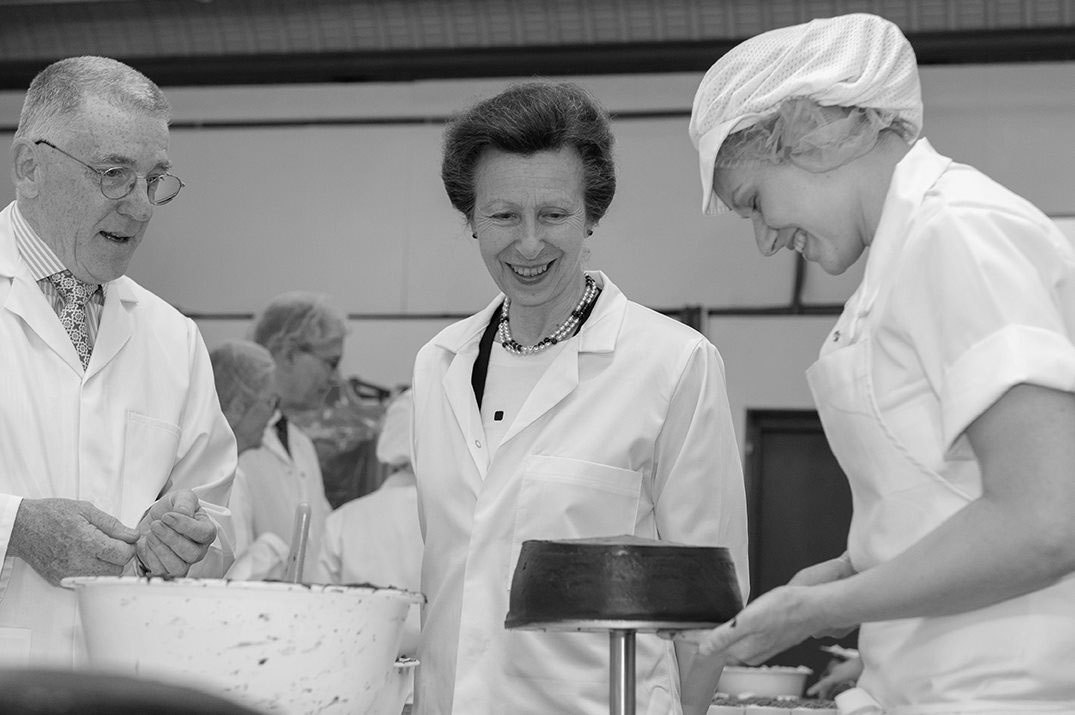 1989 -

Bigger things
In 1989 Just Desserts soon grew out of the four walls of Salt's Mill. With the range growing, and more production space needed, Just Desserts Yorkshire moved out of Salt's Mill into a nearby, newly built unit. A purpose-built bakery was created employing more craft bakers from the village of Shipley. 
From four customers and two products, production and demand grew high – creating several gateaux, cakes, tarts and hot puddings for tea rooms, delis, and farm shops around Yorkshire.  
Within in just a few short years of moving out of Salt's Mill, a new expansion was needed and so 'Unit two' was taken over with 'Unit Three and Four' quickly following. 
Just Desserts Yorkshire t

oday
With its own fleet of delivery vans, an ever-growing office team, and an army of craft bakers – Just Desserts Yorkshire deliver to food services, delis, farm shops, cafes, restaurants and many more outlets and venues across the UK with their portfolio of over 100 desserts - including luxury cheesecakes, pastries, cakes, gateaux, puddings and crumbles, tray bakes and not forgetting the Yorkshire Scoundrel.